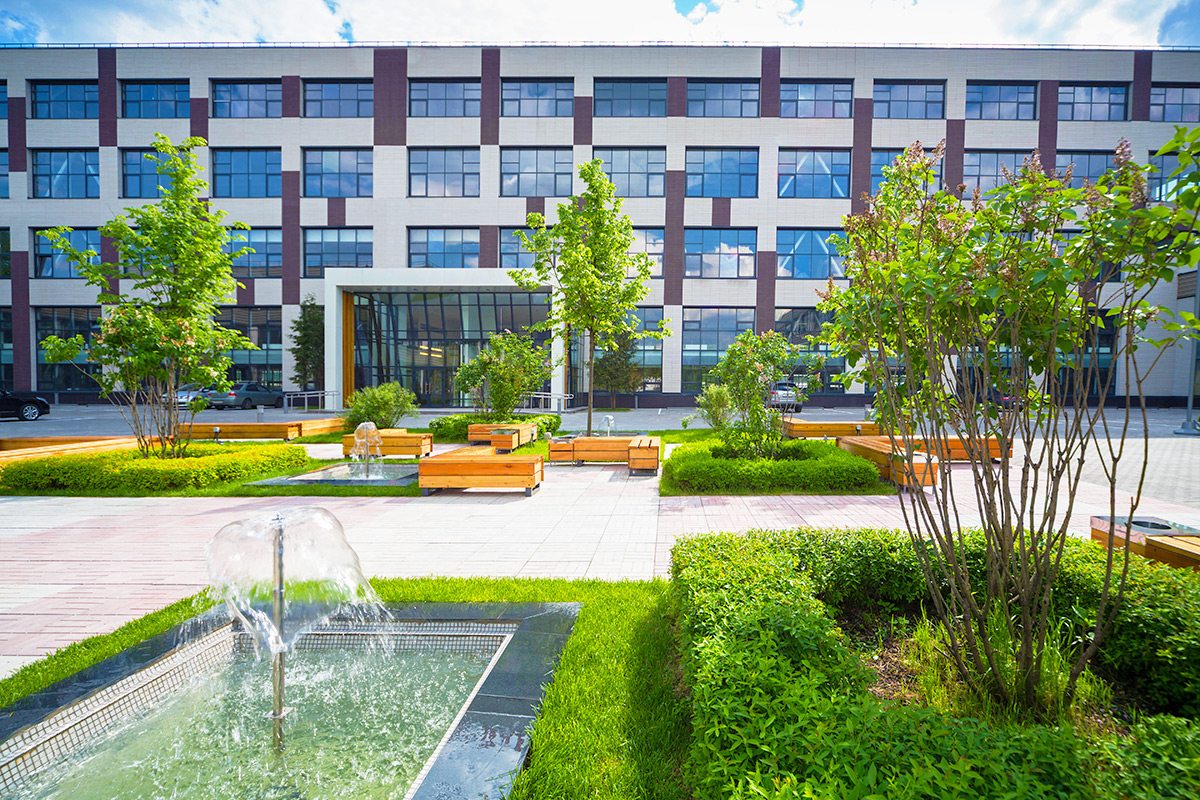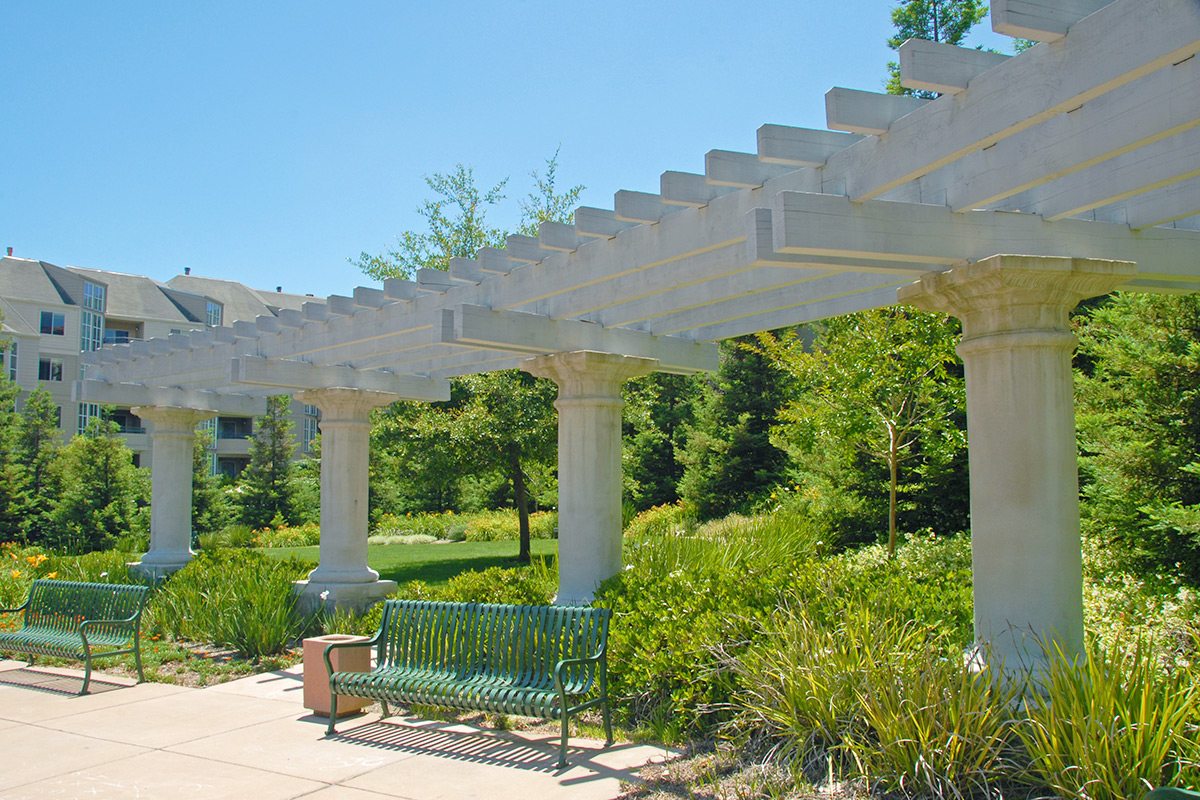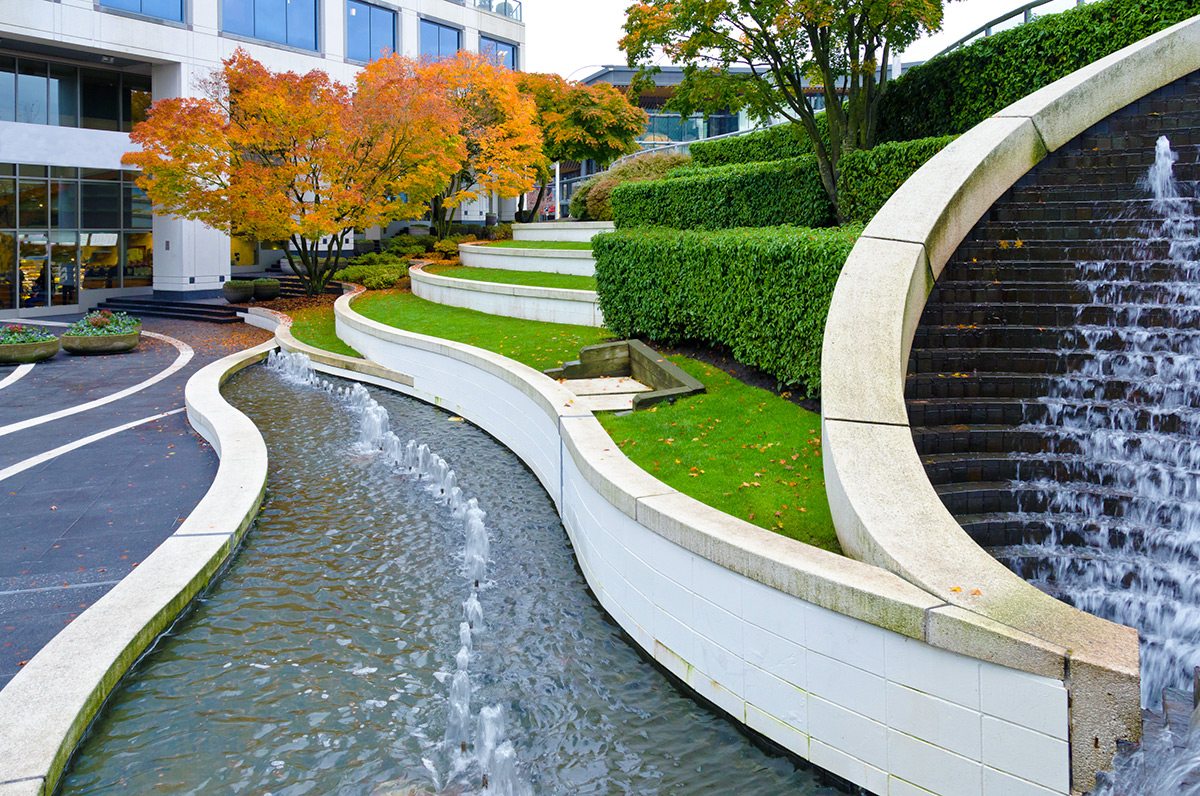 In addition to our trusted landscaping capabilities, Williams Landscape Services also offers experienced commercial hardscaping for clients in the Chapel Hill and Durham, NC areas. If you're considering installing or overhauling your walkways, landscaping walls, patios, or entranceways, just call us. We'll handle everything from start to finish.
Upgrade Your Hardscapes
If your business's existing location needs a visual upgrade, we suggest overhauling your exterior sidewalks, courtyards, patios, and other paved areas. Switching from your old, stained concrete walkways to a beautiful, natural stone look will create a premium experience for your customers, instill pride in your employees, and look great for years to come.
Set Your Business Apart
When you choose Williams Landscape Services, you get a full-service partner. We are capable of custom designing and installing your landscaping and your hardscapes to work together for a seamless appearance that will never fail to impress. People know a custom look when they see it, and top-quality commercial hardscaping will truly help your company stand out.
Managing the Entire Process
The expert team at Williams Landscape Service is here to handle your commercial hardscaping project from start to finish. We'll start by consulting with you to understand your goals. Then, we design your hardscape and landscaping for maximum quality and visual impact.
Our team will give you a clear picture of what the installation process will look like, and we're pleased to be flexible in our scheduling to create minimal disruption during installation. We will not consider our work complete until you are 100% satisfied with your new hardscape.